Read More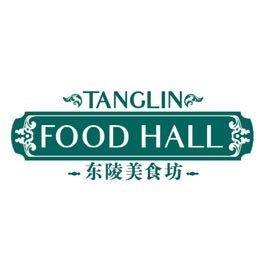 Tanglin Food Hall
东陵美食坊
163 Tanglin Road, #B1-17 Tanglin Mall, Singapore 247933
Tanglin Food Hall, a thematic concept conceived by Select Group's Universal Dining, will make its grand entrance into Tanglin Mall in March 2017. Located in a stalwart mall along Orchard Road, Tanglin Food Hall will inject a breath of fresh air into the basement of the shopping complex.
Aptly named after the mall, Tanglin Food Hall is set to serve up delectable food offerings to residents and working professionals living and working in the vicinity. The old premise will be fully revamped and converted into a spacious contemporary food court. Using bright and modern wood fixtures accented with colonial touches and colours, the food space will be redesigned and configured to offer eight international food shops as well as three mini restaurants.
The myriad of international cuisine on offer will include piping hot Vietnamese Pho,
aromatic Korean, exquisite Japanese, exotic Thai, authentic Chinese and Cantonese cuisines,
as well as local specialities. The line-up of mouth-watering menu items adds to Tanglin Food Hall's diverse food mix designed to delight the taste buds of the multinational shoppers of the mall.